The 58th annual festival is scheduled to run from Sunday 10th July to Sunday 14th August 2022
The South Auckland Performing Arts Competition Society Inc.
Notice: All welcome to the SAPACS AGM on Sunday 16 October at 2pm.
This is the last day of the upcoming school holidays. The core committee will meet in person, but you are very welcome to join us on Zoom. For login details, please email lynda@sapacs.nz.
Also please email with any items you would like added to the agenda, or with any feedback, comments, etc. A new Piano Convenor, or convening team, is needed – so please get in touch if you can help with this.
—
The entry forms are now closed.
Please direct all general and music enquiries to Lynda (lynda@sapacs.nz) and to Rachel for dance sections (rachelatkinson.dance@gmail.com)
The South Auckland Performing Arts Competitions Festival (SAPACS) is a major event on the Region's Arts Calendar. It is run under the umbrella of the Performing Arts Competitions Association of New Zealand (PACANZ).
This year's festival is able to take place under current Covid settings. Of course, we will need to adhere to any Covid rules that may be in place for the July / August period. At the moment, face masks are required to be worn inside our performance venues.
Below is our schedule of dates to assist with your planning. Please check back on this website for any further information as it becomes available. Adjudicator profiles are available on the adjudicator's link. Programme sections will be uploaded in section order approximately 4 to 5 weeks in advance of each section's start dates. Your convenor will have a broad outline of class times prior to that for those needing to book accompanists etc.
Updated 2022 Festival Dates
PUKEKOHE – Venue: Uplift Centre, 52 Franklin Road, Pukekohe (same as 2021)
Junior Piano Section will commence Wednesday 13th and run to Friday 15th July.
Note that Senior Piano will be held in the Hawkins Theatre the following week.
PAPAKURA – Hawkins Theatre
Wednesday 20 July to Sunday 24th July (second week of the school holidays)
Senior Piano Wednesday only followed by Vocal sections.
Junior Vocal Thursday and Friday, followed by Senior Vocal Saturday and Sunday.
Vocal Groups please see 12th August.
Junior Piano please refer to Pukekohe dates.
Friday 29 July to Sunday 31 July (end of first week of Term Three)
Instrumental Section Friday session will be held early evening.
Saturday 6 and Sunday 7 August
6th: Tap (day and evening sessions)
7th: Troupes (day session only)
Please note that instrumental groups scheduled for the 5th have been cancelled due to low entries.
Highland Section will be held at the Karaka Hall on Saturday 6 August.
Friday 12 to Sunday 14 August
12th: late afternoon/evening Vocal Groups
13th and 14th: Ballet sessions as organised
(no Speech & Drama section in 2022)

Top Supporters
Note: Each logo links to their website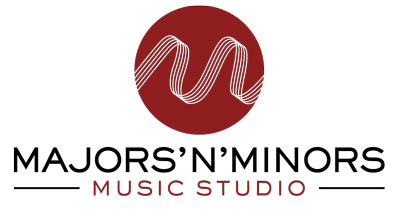 FRIENDS OF SAPACS
BALLET
Victoria Jagusch
Lacey Ellis
Neve Bartholomew
Jessica Ding
Isabella Hu
Daisy Insley
Claire Zhang
Samara Greig
Chloe Liu
Olivia Pang
Ana Li
Nicola Reynolds
Grace Parker-Warner
Sophie Pan
Sophia Zilan Lin
Reuben Watkin-Ward
TROUPES
Brigid Carter-Chan
INSTRUMENTAL
Angel Wen Tao
Violet Theodore
Canice Fan
Dora Green
Rory Brunton
Eve Lu
Priscilla Teh
Michelle Tao
Renia Shang
Boaz Lee
Jade Lyles
Alice Zhao
Lisa Shi
Carmen Jiang
Yan Kiu (Skye) Tsang
Ethan Sun
Maojia Li
Ryan Zhou
Sophia Wang
Chloe Hengyu Wang
Carina Liu
Grace Jia Earn Chai
Romy Jiang
Dominique Wang
Nina Hou
Olivia Min
PIANO
Moira Moore
Yilin Liu
Shin-Hee Jun
Janet Andres
Jesse Taehyun Oh
Emma Zhu
Lisa Murata Gutierrez
Emily Shiyi Luo
Cecilia Ma
Chloe Qu
Chloe Kang
Xiaochao (Hank) Dai
Felix Bezuidenhout
Joshua Seo
Laura Zhao
Enrica Ku
Meiyue Mary Liu
Kathleen Fu
Miranda Meng
Elijah Walker
Stella Yang
TAP
Lacey Ellis
Presley McFarlane
Carys Lawes
Sasha Melville
Evarna Toma
Hayley Minturn
Jay Cochrane
VOCAL
Taylor Newbury
Temprance Hodgson
Lucia Sarang Yoon
Rupert Archer
Ukupella, Waiuku
Jemima Park
Lyvia Tianchen Sun
Danica Lanchtchikova
Cataleya Lau
ADVERTISERS FOR 2022
(Please support those businesses who support us!)

Carlielle Kitchens, Pukekohe
Easy Store, Pukekohe
Top Notch (Engraving & Book Exchange)
South Auckland Marine, Takanini
ABRSM, Auckland
IRMT (Registered Music Teachers)
Prestige Productions (Gina Sanders)
The Clevedon Valley Music Foundation Trust
McDonalds Family Restaurant, Pukekohe
Pukekohe South Doctors
MAJOR SPONSORS OF SAPACS
($50 or more in sponsorship and advertising)

Anonymous Supporter – Piano
Bruce & Jessie Pulman
Cherry Davis
Opera Factory Trust
The Croudis Bonniface family
Fiona Ferens
David & Mary McAlister
Alex Milligan
Melissa Tsoi
Moira Moore
Libby McMiken
Williams Family (the late Dorothy Wiseman)
Karen Yang & Judy Zhou
Gemma Lee
IRMT (Reg. Music Teachers, Auckland)
McDonald's Family Restaurant Pukekohe
Phil & Delia Cook
Stockman Contractors
Marie Morrison
Janice Webb
The McDowall Family/Majors 'n' Minors
The Wathen Family, Ngatea
The Prowse Family
South Auckland Choral
The Bray Family
South Auckland Marine Takanini
Gowan Brae Valley Studios/Gina Sanders
Pukekohe South Doctors
Lyn Wilcox
Top Notch (Engraving & Book Exchange)
ABRSM
The Clevedon Valley Music Foundation Trust
Cassandra McCowan
Julie Laing & Family
The Briggs Family
Easy Store Pukekohe
Patricia Appleton
Jean Phillpotts
The Webster Family
Carlielle Kitchens Pukekohe
Mandy Knights
The Gardner Family
Ms OJ Meyer
P & R Jarrett
The O'Brien Family