The 59th annual festival is scheduled to run from Sunday 2 July to Sunday 6 August 2023
The South Auckland Performing Arts Competition Society Inc.
The SAPACS AGM will be held on Sunday 29th October, 2:30pm to approx 4:30pm at 729 Harrisville Road, Pukekohe East.
Any feedback from this year's festival is invited, and all are very welcome to attend.
We are hopeful of setting up a Zoom link, so please enquire for that if you would like to join us that way.
With many thanks to sponsors and others for all your support. Volunteers for any aspect of the festival are always encouraged to join us!
It is our Diamond Jubilee in 2024 – 60 years of amazing festivals. What would YOU like to see happen?
---
The South Auckland Performing Arts Competitions Festival (SAPACS) is a major event on the Region's Arts Calendar. It is run under the umbrella of the Performing Arts Competitions Association of New Zealand (PACANZ).
Below is our schedule of dates for our 2023 Festival to assist with your planning. Adjudicator profiles, where supplied, are now available on the adjudicator's page.
Please note that the Ballet Section was unable to be run this year due to no convening team being available. If this is something you might be interested in for future festivals, please contact our Dance Co-ordinator, Rachel on 02102658527, Email: rachelatkinson.dance@gmail.com.
SCHEDULE FOR SAPACS 2023
UPLIFT CENTRE (Pukekohe)
Speech & Drama
Monday & Tuesday 3 & 4 July
Junior Piano
Wednesday 5 to Friday 7 July
HAWKINS THEATRE (Papakura)
Senior Piano
Monday 10 (all day) and Tuesday 11 July (morning only)
Junior Vocal
Tuesday 11 (afternoon onwards), Wednesday 12 & Thursday 13 July
Venue not available on Friday due to Matariki Holiday 14 July
Saturday will be the Musical Theatre Nomination Award which runs in Adult Vocal.
Adult Vocal
Saturday (part day) and Sunday 15 & 16 July
Saturday will be the Musical Theatre Nomination Award which overlaps with Junior Vocal.
Tap Section
Saturday 22 July
Troupes
Sunday 23 July
Instrumental Section
Thursday 27 to Sunday 30 July
Late afternoon/evening sessions on Thursday and Friday as they are school days
Vocal Groups
Friday 4 August
---
Please direct all music enquiries to lynda@sapacs.nz
Tap queries should go to kaylee.sapacs@gmail.com
All other dance queries to rachelatkinson.dance@gmail.com

Top Supporters
Note: Each logo links to their website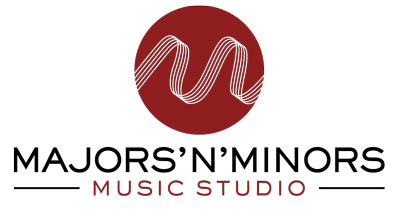 FRIENDS OF SAPACS
DANCE
Nicola Reynolds
Eriko Finlay
Monique
Alicia Chadwick-Cook
INSTRUMENTAL
Dora Green
Hannah Huang
Adam Huang
Jin-Zhao Teh
Ivy Hou
Priscilla Teh
Jessica Zhang Song
Linda Liu
Charlie Yizhi Jiang
Rachel Zhou
Ashley Shin-ing Ling
Emily Yixi Wu
Maodong Li
Violet Theodore
Alaina He
Angel Tao
Ryan Qiao
Yi Yang
Bonnie Zhang
Ethan Sun
Min Zhou
Grace Chai
Melissa Li
Cathy Li
Chloe Hengyu Wang
Dominique Xiaowan Wang
PIANO
Moira Moore
Shin-Hee Jun
Janet Andres
Olivia Fan
Chloe Wu
Man Hei Lam
Teresa Sheng
Jasper Qiao
Jocasta Gao
Alice Du
Cecilia Ma
Elijah Walker
Lisa Murata Gutierrez
Vevina Wang
Austin Wei
Miranda Meng
Anna Chung
Edwin Jia
Leo Zhao Xuan Liu
Meiyue Mary Liu
Justin Feng
Bella Sun
Steven Song
Jonas Shih
Will Tay
Hailey Guo
Emily Yang
Pauling Zhou
Chenrui Zhang
Zihan Tao
Jaylyn Zhang
SPEECH & DRAMA
Charlotte Bilkey
Isobella Baggaley
Jesse Park
Chelsea Lin
TAP
Yigu Ye
Alexis Goatley
Ivy Jean Burton
VOCAL
Rupert Archer
Renee Molyneux
Ethan Chen
Ariane Cordeiro
Hailey Guo
Samuel Mataele
Millicent Preece
Florence Preece
Taylor Newbury
Callum Nielsen
Ava Grace Fickling
Logan Mcalister
ADVERTISERS 2023 – Please support those businesses who support us!
Carlielle Kitchens, Pukekohe
Easy Store, Pukekohe
Top Notch (Engraving & Book Exchange)
South Auckland Marine, Takanini
ABRSM, Auckland
AIRMTNZ (Registered Music Teachers NZ Auckland Branch)
Prestige Productions (Gina Sanders)
The Clevedon Valley Music Foundation Trust
McDonalds Family Restaurant, Pukekohe
Pukekohe South Doctors
2023 MAJOR SPONSORS OF SAPACS ($50 or more in sponsorship and advertising)
Anonymous Supporter – Piano
Bruce & Jessie Pulman
Cherry Davis
Opera Factory Trust
The Croudis Bonniface family
Fiona Ferens
David & Mary McAlister
Alex Milligan
Melissa Tsoi
Moira Moore
Libby McMiken
Williams Family (the late Dorothy Wiseman)
Karen Yang & Judy Zhou
Gemma Lee
AIRMTNZ (Registered Music Teachers, NZ Auckland)
McDonald's Family Restaurant Pukekohe
Phil & Delia Cook
Stockman Contractors
Marie Morrison
Janice Webb
The McDowall Family/Majors 'n' Minors
Florence & Millicent Preece
Ivy Hou
Rachel Zhou
South Auckland Choral
Auckland Art Song & Leider (AASL)
The Bray Family
South Auckland Marine Takanini
Gowan Brae Valley Studios/Gina Sanders
Pukekohe South Doctors
Lyn Wilcox
Top Notch (Engraving & Book Exchange)
ABRSM
The Clevedon Valley Music Foundation Trust
Cassandra McCowan
The Briggs Family
Easy Store Pukekohe
Patricia Appleton
Jean Phillpotts
The Webster Family
Carlielle Kitchens Pukekohe
Mandy Knights
The Gardner Family
Ms OJ Meyer
P & R Jarrett
The O'Brien Family
The Park Family
The Curtayne Family
The Winstanley Family
UkuPella