The 58th annual festival is scheduled to run from Sunday 10th July to Sunday 14th August 2022
The South Auckland Performing Arts Competition Society Inc.
The individual entry form is now closed.
Online Group Entries: This link has been extended for at least a week to Monday 16th May at 10pm. We will review entries at that stage.
Individual Adult Vocal: The entry form has been disabled, but adult vocal has been extended for at least a week to Monday 16th May at 10pm. We will review entries at that stage. Please contact lynda@sapacs.nz for entry information.
Please direct all music enquiries to Lynda as above and Rachel for dance sections. (rachelatkinson.dance@gmail.com)
The South Auckland Performing Arts Competitions Festival (SAPACS) is a major event on the Regions's Arts Calendar. It is run under the umbrella of the Performing Arts Competitions Association of New Zealand (PACANZ).
The SAPACS committee has decided to plan for a 2022 Festival in the hopes that it will be able to take place in some form. Of course, we will need to adhere to any Covid rules that may be in place for the July / August period, which may include venues not being available. Under the "red traffic light" we can go ahead at our Pukekohe venue with the various restrictions in place, but unfortunately the Hawkins Theatre is not available till the "orange traffic light". The music sections scheduled for the Hawkins Theatre will be moved to the Pukekohe venue in the event that we are in the red setting.
Below is our schedule of dates to assist with your planning. Please check back on this website for any further information as it becomes available. 2022 Syllabus sections are now online for all sections (excluding Speech & Drama – which sadly has been cancelled for 2022). Adjudicator profiles are also on this site.
.
Entries will close on Monday 9th May, space permitting. There are no late entries this year and note the short window for submitting entries.
Please direct all dance section enquiries to rachelatkinson.dance@gmail.com
Music sections and general enquiries to lynda@sapacs.nz
Proposed 2022 Festival Dates
PUKEKOHE – Venue: Uplift Centre, 52 Franklin Drive, Pukekohe (same as 2021)
Junior Piano Section will commence Wednesday 13th and run to Saturday 16th July.
Note that Senior Piano will be held in the Hawkins Theatre the following week.
PAPAKURA – Hawkins Theatre
Monday 18 July to Sunday 24th July (second week of the school holidays)
Senior Piano (Monday/Tuesday only) followed by Vocal sections.
Junior Vocal Wednesday to Friday/Saturday, followed by Senior Vocal Saturday and Sunday.
(Adults please be aware that we may need to run a Friday evening session for you).
Vocal Groups please see 12th August.
Junior Piano please refer to Pukekohe dates.
Thursday 28 July to Sunday 31 July (end of first week of Term Three)
Instrumental Section excluding groups (see Friday 5th for groups). Thursday and Friday sessions will only be held after-school and evenings as needed.
Friday 5 to Sunday 7 August
5th: late afternoon/evening Instrumental Groups
6th: Tap (day and evening sessions)
7th: Troupes (day session only)
Friday 12 to Sunday 14 August
12th: late afternoon/evening Vocal Groups
13th and 14th: Ballet sessions as organised
Highland Section will be held at the Karaka Hall on Saturday 6 August


Top Supporters
Note: Each logo links to their website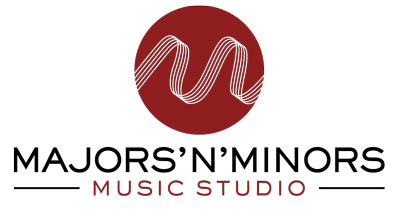 FRIENDS OF SAPACS 2021

BALLET
Victoria Jagusch
Lacey Ellis
Yilin Zhao
Hollie Knowles
Hannah Coulthard
Jane Li
Stephanie Zhang
Sissi Chan
Chloe Liu
Kayla Zixi Chen
Shannon Lau
Nicola Reynolds
Grace Parker-Warner
TROUPES
Mandy Tubman
INSTRUMENTAL
Boaz Lee
Yi Fan Zhang
Angel Wen Tao
Dora Green
Jayde Dong
Emily Luo
Priscilla Teh
Nancy Zhang
Sharon Seetoo
Rupert Archer
Jade Lyles
Lydia Tang
Ella Zhang
Claire Wu
Sarina Siyu Zhu
Amanda Lawrence
Bryan Yi-Zhen Lee
Shilo Li
Jimmy Zhang
Danica Lanchtchikova
Jaydon Ma
Mark Liu
Amelia Smith
Angela Liu
PIANO
Moira Moore
Piano Teacher East Auckland
Shin-Hee Jun
Janet Andres
Daniel Wu
Matt Wang
Richard Jingjie Liu
Stephy Ou
Jordan Tang
Xiaochao (Hank) Dai
Annie, Yun'an, He
Jeremy Zhixuan Sun
Sharon Seetoo
Wenting Xie
Alan Ryu
Yinuo, Qiu
Kathleen Fu
Josiah Teh
Melody Xue
Shen Wang
Angel Tao
Jason Dong-Jin Seo
Elijah Walker
Austin Gao
Yilin Liu
Aaron Smith
Kelly Zeng
SPEECH AND DRAMA
Charlotte Lee
Milly MacLeod
Grace Jia Earn Chai
Jesse Park
Cecilia Ma
Alisa Rao
TAP
Lacey Ellis
Hannah Coulthard
Carys Lawes
Anastasia Wintour
Amy Brooke
Hayley Minturn
Taylor Rose Hardisty
VOCAL
Hayley Minturn
Taylor Newbury
Ann Kyle
Esmae Utatao
Julie Young
Sophie Hu
Angel Wen Tao
Julie Young
Annie Harris
Nahyeon Kim
Felix Bezuidenhout
Rupert Archer
Bela Bansal
Shengyun (Wilson) Ma
Monroe Rong
Jade Lyles
Sampson Rong
Samuel Mataele
Renee Molyneux
Olivia Fu
Jessica-Rose Matthews
Lucia Sarang Yoon
Eve Lu
Cheryl Weijermars
Gina Sanders
Star Montgomery
ADVERTISERS FOR 2021

Carlielle Kitchens, Pukekohe
Easy Store, Pukekohe
Top Notch (Engraving & Book Exchange)
South Auckland Marine, Takanini
ABRSM, Auckland
Pizza Box, Pukekohe & Papakura
IRMT (Registered Music Teachers)
Prestige Productions (Gina Sanders)
The Clevedon Valley Music Foundation Trust
McDonalds Family Restaurant, Pukekohe
South Auckland Choral Society
Pukekohe South Doctors
Piano Teacher (East Auckland)
MAJOR SPONSORS OF SAPACS FOR 2021
($50 or more in sponsorship and advertising)

Anonymous Supporter – Piano
Bruce & Jessie Pulman
Cherry Davis
Opera Factory Trust
The Park Family
Fiona Ferens
David & Mary McAlister
Alex Milligan
Melissa Tsoi
Libby McMiken
Williams Family (the late Dorothy Wiseman)
IRMT (Reg. Music Teachers, Auckland)
Dawn Hutson (Dorothy Walker)
McDonald's Family Restaurant Pukekohe
Phil & Delia Cook
Stockman Contractors
Monroe Rong
Alpha Trio
Marie Morrison
Janice Webb
The McDowall Family/Majors 'n' Minors
South Auckland Choral Society
The Bray Family
South Auckland Marine Takanini
The Dawkins Family
Gowan Brae Valley Studios/Gina Sanders
Pukekohe South Doctors
Lyn Wilcox
Top Notch (Engraving & Book Exchange)
Alison Winstanley & Family
ABRSM
The Clevedon Valley Music Foundation Trust
Cassandra McCowan
Julie Laing & Family
Piano Teacher, East Auckland
The Briggs Family
Easy Store Pukekohe
Patricia Appleton
Jean Phillpotts
The Webster Family
Carlielle Kitchens Pukekohe
Mandy Knights
The Gardner Family
Pizza Box Pukekohe & Papakura
Ms OJ Meyer
Bruce & Aureen Parry
P & R Jarrett
The O'Brien Family
Margaret Williams
Lindsay and Fred Hellaby