The 59th annual festival is scheduled to run from Sunday 2 July to Sunday 6 August 2023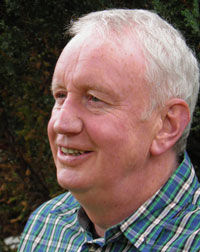 David GuerinPiano
David Guerin, one of New Zealand's leading pianists, studied at Victoria University with Judith Clark, and at the University of Auckland (where he graduated with an M.Mus degree) with Janetta McStay. Later study in Cologne focused on contemporary music and on Lieder accompaniment as well as chamber music with members of the Amadeus Quartet.
David performs as a soloist, chamber music player and accompanist, and has appeared as concerto soloist with the Auckland Philharmonia Orchestra and the New Zealand Symphony Orchestra, and toured New Zealand giving concerts for Chamber Music New Zealand. A strong commitment to the performance of music by New Zealanders has been a feature of his career, and several composers have written pieces especially for him.
David has adjudicated at all the major New Zealand competitions, including the Kerikeri Piano Competition, the Rotorua Concerto Competition, PACANZ Young Performer of the Year Award, and various events for regional Registered Music Teacher groups. He now lives in Auckland and is a Professional Teaching Fellow at the School of Music of the University of Auckland teaching piano and chamber music, as well as maintaining a private teaching practice.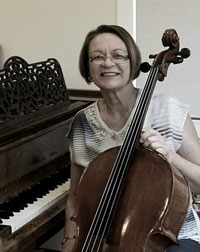 Dora GreenInstrumental
Dora studied cello at Auckland University and more recently at Otago University where she gained her Bachelor of Music in Cello Performance in 2008. She has played in many orchestras, being a foundation member of the St Matthews Chamber Orchestra and the Manukau Symphony Orchestra. For several years, Dora also played with the Auckland Symphony Orchestra and more recently the Philharmonic Society Orchestra. Her interest though is in playing Chamber Music. Currently Dora plays in the Cellissimo Cello Trio, the Malvern String Quartet and this year with the newly formed Bacchus Piano Trio. Dora has played internationally with the Christchurch of the Blessed Sacrament Choir & Orchestra through South America, USA, Canada, Hong Kong, Beijing, Seoul and Japan. She teaches 20 cellists of all ages in her private studio in Remuera and is a member of the Institute of Registered Music Teachers. Her students have a 100% pass rate in their exams!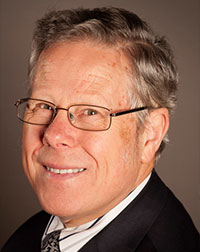 Geoffrey CokerSenior Vocal
MA (Cambridge), BMus (Victoria), LTCL, LMusTCL, AIRMT
Geoffrey Coker has enjoyed an active solo singing career as a Counter-tenor in New Zealand and Australia singing with leading Choral Societies and Orchestras including the New Zealand Symphony Orchestra, the New Zealand National Youth Orchestra, and the Auckland Philharmonic Orchestra. He has performed in concerts, broadcasts and Television Programmes in Europe and North America, and recorded on the Kiwi Pacific and Ely labels.
After getting a taste for opera in the boys' chorus of the New Zealand Opera Company he later sang principal in premiere seasons of operas by David Farquhar and Dr Douglas Mews, and in modern revivals of operas by Caldara and John Eccles.
Geoffrey's introduction to singing was as a boy chorister in the choir of St Mary's Church Karori. After graduating from Victoria University he was awarded a Choral Scholarship to King's College Cambridge where he sang in the Choir under both Sir David Willcocks and Sir Philip Ledger, later again performing with both of these conductors in concerts in New Zealand. While at Cambridge he studied singing with the English Counter-tenor, Paul Esswood, and Composition with Alan Ridout. While a member of the King's College Choir he took part in eight recordings for the EMI and Argo labels, two programmes for BBCTV, two concerts as part of the Aldeburgh Festival and toured Belgium, Canada, Ghana, Sierra Leone, and Nigeria.
Geoffrey Coker's appointments as organist include fifteen years as Organist of St Peter's Church, and eight years as Organist at Old St Paul's in Wellington. His carol arrangements have been published by Fagus-Music, and recordings of them have been released on Raven CDs.
He retired from his lectureship at the New Zealand School of Music, Victoria University, in 2015 but continues to work as an international music examiner with Trinity College London and as a private singing teacher. He is a past president of the New Zealand Association of Teachers of Singing.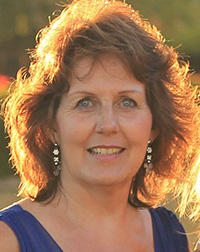 Evelyn FalconerJunior Vocal
After studying singing in England in 1976, Evelyn returned to NZ continuing her interest in classical singing, musical theatre and jazz music. In November 1998, she directed And the World Goes Round for Rotorua Musical Theatre and has produced musicals for Rotorua Primary Schools. Evelyn has recorded a solo gospel album, Between You and Me and has recorded a series of Art Songs for Radio NZ and performed with the Auckland Philharmonia Orchestra. She developed the concept for the show "Off Broadway" which she has enjoyed performing to audiences throughout New Zealand, Australia and Fiji over the past 26 years.
In 2008 she completed a Bachelor of Music with First Class Honours in classical singing, at Waikato University.
A soprano, Evelyn has had a long history with Musical Theatre. From early beginnings in Annie Get Your Gun- Little Jake, Joseph-company, there followed lead roles in other shows such as "My Fair Lady-Mrs Higgins, Oklahoma-Laurey, The Sound of Music-Maria, Evita-Eva Peron, West Side Story-Maria, Oliver-Nancy, Les Miserables- Fantine, Aspects Of Love-Rose and Cats-Grizabella.
Evelyn has directed and performed Andrew Lloyd Webber's one woman show Tell Me on a Sunday and created and performed a jazz show, Let's Face the Music.
For the past 23 years she has been the vocal tutor at Western Heights High School, conducting two choirs and giving individual singing tuition. Evelyn also conducts the Rotorua District Choir.
She is married to Dennis and has two stabilisers, Laura and Thomas.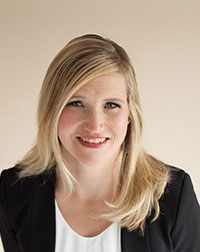 Kate MartinBallet
Kate Martin is the Director of Kate Martin School of Dance in Levin where her school teaches Ballet, Modern Jazz, Contemporary, Acro Dance & HIpHop. Kate is a qualified dance teacher & newly appointed Examiner with IDTA (International Dance Teachers Association). Kate first trained in Palmerston North, training in ISTD and IDTA Ballet and Modern Dance and has also completed Major exams for NZAMD Contemporary, ISTD Modern Dance and AJDA. Kate has represented Palmerston North for Modern Jazz at PACANZ. She has a Diploma in Dance from Whitirea in Wellington, majoring in Commercial Dance, where she studied under the tuition of Leigh Evans and Anne Gare and a Contemporary Dance Degree from Unitec in Auckland where she trained under the tuition of Michael Parmenter. Previous to opening her own dance school, Kate spent many years performing professionally in Wellington and Auckland and has also had professional dance contracts in Spain and China. Kate has been adjudicating throughout New Zealand at various Competitions for the last 5 years. Whilst she is busy teaching full time and directing her own Dance School she is also a Mum to 3 boys who are aged 9, 7 and 4. Kate is currently working on OrphEus a Dance Opera with NZ Dance Company as part of the Wellington Movement Chorus. Kate thoroughly enjoys adjudicating and looks forward to seeing each dancer shine on stage.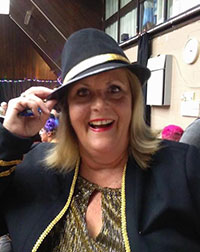 Molly ChapmanTap & Troupes
Molly is very excited to have been asked to adjudicate for SAPACS. She has been involved in dance since she was 4 and has been teaching for many years. Over the last few years, Molly has focused mainly on adult groups and her "Molls Dolls" perform all over – recently returning from NZ Masters Games/Dance Sport taking out gold, silver and bronze. She considers that she has been very lucky to have travelled extensively to dance competitions throughout Australasia and USA, with her son, and has been privileged to have watched some of the best dancers around – which was very exciting. Molly says: "I look forward to watching you all shine and I love to be entertained".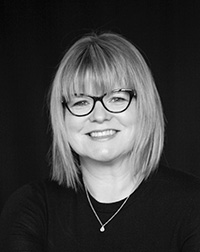 Del CostelloSpeech & Drama
BA, LTCL, LSB Public Speaking, Dip Professional Speaking, Cert TESOL, RTSCA, Speech NZ Examiner
Del is a fully qualified and registered teacher of Speech, Drama and Communication, accredited Speech NZ examiner and is passionate about the performance arts in New Zealand. As an education entrepreneur, she has been a Speech and Drama teacher for the last 20 years. Del is the founder and principal consultant for The Speaking Company, an innovative and dynamic corporate training organisation and she is the author and founder of "TalKit Oral Language Programme for Schools" "TalKit Clear Speech".