The 59th annual festival is scheduled to run from Sunday 2 July to Sunday 6 August 2023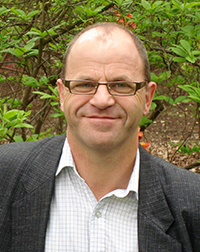 Kim Naden ARCM (HONS) LRAM (London) AIRMTPiano
After being awarded a scholarship at eighteen, Kim left his hometown of Auckland to study at the Royal College of Music in London, majoring in performance and piano accompaniment.
After four years study and a successful career performing throughout England and teaching in London, he became repetiteur for the Royal Ballet School and worked with many Artists and Teachers from the Royal Ballet Company.
Since his return home to Auckland, Kim has set up a large private teaching practice and is on the itinerant teaching staff at Kings College. He is in demand both as an accompanist and adjudicator in all the NZ Performing Arts Festivals and has lectured for the Institute of Registered Music Teachers (IRMT) as well as tutor in their Teaching Workshops.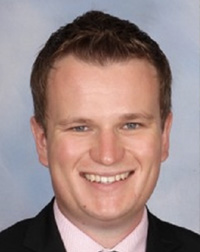 Oliver Gilmour BMus, DipTchg, LTCLGeneral Instrumental (excludes bowed strings)
Oliver Gilmour is Head of Middle College Music at Saint Kentigern College and was Acting Head of Department for Term 3 and 4, 2018. He is an accomplished flautist and holds an LTCL Diploma in Flute Performance with Distinction. Oliver is also a saxophonist and has taught both these instruments at a high level. He holds a Bachelor of Music and Diploma of Teaching from Auckland University, and is currently studying towards a Master of Education degree. In addition to teaching, Oliver is the Musical Director and Conductor of the Auckland Wind Orchestra; a community ensemble which regularly performs around the Auckland region. He has been Musical Director for numerous musical theatre shows at societies including Harlequin, Papakura and Pukekohe Theatre Clubs.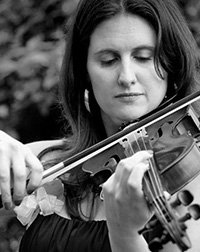 Alisha Hunt MMus, GradDipTchg(Sec)General Instrumental (bowed strings, etc.)
Alisha Hunt holds a Bachelor of Music in Performance Violin (tutored by Mary O'Brien) from Auckland University as well as a Master of Music in Orchestral Playing (tutored by Carmel Kaine) from the Queensland Conservatorium in Australia. She is currently HOD Music and HOD Arts at Marcellin College, as well as a freelance violinist in her spare time. Alisha has performed with Bach Musica, Masque Vocal Ensemble, Pipers Sinfonia and Viva Chamber Orchestra, and has been Concertmaster for the Auckland Chamber Orchestra, Tauranga Performing Arts Orchestra, the Cirque Rocks Orchestra and the world premiere of the fa'amusica 'AUA E TE TAGI'. She has also toured as a chamber musician with Goldfingers String Quartet for Chamber Music New Zealand and played with the Auckland Philharmonia Orchestra, as well as touring as a chamber musician in New Caledonia.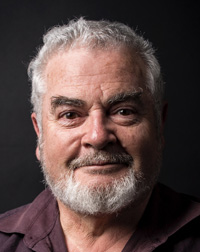 Patrick Power ONZM BA, DipMus(Hons), MMus(Hons), PGDipTchg, Cert.TESOLSenior Vocal
Patrick grew up on a farm in Dannevirke, in a family that had already three generations of professional singers. (His grandmother was taught by Sister Mary Leo's teacher, Sister Mary Agnes).
Patrick was educated at Ruahine Primary, St. Patrick's College Silverstream, the Universities of Otago, Auckland, Perugia, Waikato and the Epsom Teachers' College.
He has had a distinguished international career, singing some 60 principal tenor roles in nine different languages for the leading opera houses and festivals in 15 different countries. Patrick also sang a great number of oratorio and symphonic works with a bevy of great conductors, from Abbado to Zagrosek. He has recorded for Decca, Phillips and CBS Masterworks. Patrick was appointed Officer of the New Zealand Order of Merit in 2003 for his services to opera both in New Zealand and internationally. Returning to NZ in 2000, he has been Senior Lecturer in Vocal Studies at EIT, Visiting Artist Tutor at Victoria University, Senior Lecturer Voice at Vision College in contemporary voice, and spent six years as full time Vocal Studies Lecturer at the Elder Conservatory, University of Adelaide. In Adelaide, Patrick was responsible for Languages for Singers, the Vocal Pedagogy Master's course and voice teaching from Cert IV level through to Masters. Three of his former students won the Lexus Competition and five of them have won the NZ Lockwood Aria. Patrick is very pleased to be adjudicating the South Auckland (SAPACS) vocal section as he was a competitor there in the early 1970's. Such competitions made an important contribution to the preparation for his career. Patrick currently teaches voice at Woodford House, Iona College and Havelock North High School as well as working with advanced students in his home studio in rural Havelock North.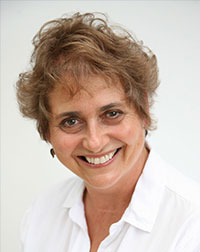 Sally Barratt-BoyesJunior Vocal
Sally has a Bachelor of Music in Singing Performance from Victoria University of Wellington, and a Postgraduate Diploma in Music Teaching (Distinction) from the New Zealand School of Music. In 2015 and 2016 she completed Estill Voice Training Levels 1 and 2.
Sally has worked as a singer, singing teacher, choral soloist, musical director, vocal coach, adjudicator and mentor. She has taught singing for 30 years to individuals and groups, and is a former NEWZATS councillor.
From 1985 to 1987 Sally studied with vocal coach David Harper in London, where she was a member of the Mayer-Lismann Opera Workshop. In Milan she studied with Maestro Vincenzo Manno.
Sally's operatic roles include Papagena (Mecklenburgh Festival Opera, London) and Second Lady (Wellington City Opera) in Mozart's The Magic Flute. She was a solo performer in three New Zealand works: Lifelinesand Flect-Re-flect(Circa Two, Wellington) andLagoon (Wellington Fringe Festival). Sally performed the role of Ayah in the Ascot Group production of The Secret Garden. She has also worked as a backing singer for ads, documentaries and New Zealand short films.
For nearly six years, Sally was singing tutor at Toi Whakaari: New Zealand Drama School, where she emphasised the importance of singing with naturalness and freedom. Sally has a special interest in teaching singers whose voices have been affected by illness or surgery. She teaches at her studio in Mairangi Bay.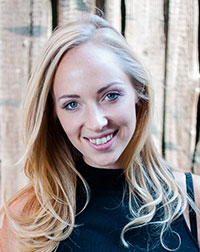 Lana PanfilowBallet
Lana began her dance training in Christchurch at Canterbury Ballet. In 2006 she graduated from the Australian Conservatoire of Ballet after which she joined the Royal New Zealand Ballet Company during their season of Giselle. For the past decade, she has danced for professional companies all over Europe, focusing on ballet, contemporary and jazz.
Lana started her overseas work in The Netherlands working with the Dutch musician/actor/singer/songwriter Herman van Veen and from there went on to work with Fusion dance companies De Kiss Moves and Massive Movement which also gave her the opportunity to tour and explore Poland, Belgium, The Netherlands and Norway with performances and teaching workshops for primary & high school students. For three years Lana was the lead dancer and face of Apassionata which is Europe's most successful horse show.
Lana also spent several weeks training with some of the world's best dance teachers in New York City at Broadway Dance Center & Steps on Broadway and most recently she was a cast member in the longest running and most successful show in German history – Stars in Concert.
Lana is currently transitioning from dancer to teacher and is excited about sharing her knowledge and experience in the professional dance scene with the next generation of Kiwi dancers both at her new studio Flow Dance Academy and the Anneliese Gilberd Academy.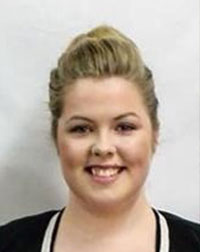 Alex FindlayTap & Troupes
Alex's competitive dancing career spanned over nearly 15 years, having competed in competitions locally, nationally and internationally. Beginning at the age of four, Alex first started learning highland dancing, going on to take up tap, jazz and ballet as well.
Throughout her career some notable results were; a scholarship for NZAMD American Tap Levels 7 and 8 and winning Senior Champion of Champion's in the Dunedin Competitions Society Competitions in 2011. In 2012 Alex placed third place in the PACANZ Young Performer of Year Award for tap dancing.
In 2014 Alex was a member of the New Zealand Highland Dancers Team that performed at the Royal Edinburgh Military Tattoo as well as multiple parades around the UK. Alex was also a guest choreographer for a troupe that competed in the 2016 Disneyland Paris International Gathering. One of those teams won the award for Best Overall Effect of a Troupe 14 years and over. In the last five years Alex has also choreographed pieces for many school productions in Christchurch and surrounding areas.
These days Alex is focusing on her dancing school where she continues to share her love for dance as well as some of the knowledge she has picked up along the way.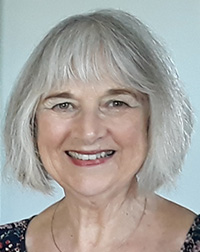 Colleen Bassett LTCL LSB, RTSCA (NZ)Speech & Drama
Colleen has 39 years of teaching experience in Speech & Drama and Public Speaking in both the Waikato and Eastern Bay of Plenty. Recently retired from teaching at St Peters boarding school, Cambridge, she still runs a private studio. As an Accredited Examiner, Colleen has examined for Speech NZ for many years. She also enjoys her work as a Marriage Celebrant. Having been an actor and entertainer, Colleen passionately loves to celebrate the achievements of young presenters and performers.