The 59th annual festival is scheduled to run from Sunday 2 July to Sunday 6 August 2023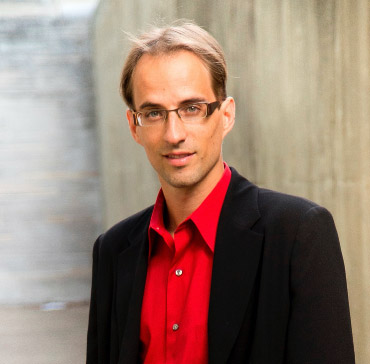 JUSTIN BIRDPianoforte
Justin is a widely acclaimed pianist, teacher, collaborator, piano tuner and arranger whose fresh interpretations include an affinity for underrated repertoire. He has won the New Zealand Kapiti Coast International Piano Competition, and was awarded the NZ Young Performer of the Year for piano. Other awards have been as a finalist in the NZ Young Musician of the year Competition, MTNA National Young Artist Competition in the USA, and representing New Zealand in the finals of the Kowhai Australasian Piano Concerto Competition. Justin has had the privilege to appear with many college and youth orchestras, as well as the Auckland Philharmonia Orchestra, and New Zealand Symphony Orchestra.
As a young pianist Justin studied with Rae de Lisle, then Bryan Sayer at the University of Auckland. He then continued his studies in the USA with Read Gainsford at Ithaca College and Florida State University, and Marian Hahn at the Peabody Institute. Justin then moved to Indiana University's Jacobs School of Music to complete a Doctorate in Music studying with André Watts. Justin has been sharing his love for music since the nineties, maintaining a private studio wherever he lives, as well as teaching class piano in many different colleges and schools. After his Associate Instructorship at FSU and IU, he taught at Vincennes University as Adjunct Faculty, and was appointed as Artist Faculty at Omaha Conservatory of Music in Nebraska. He has now returned home to New Zealand with a young family, and teaches from his own piano studio in Auckland.
Justin thrives as an accompanist and chamber musician, and has twice been part of the winning group in the NZ National Chamber Music Contest. His recent studies incorporate his interest in early keyboard instruments, and conducting, and in 2016 he published his own piano arrangement of Vivaldi's Four Seasons. For upcoming performances, albums, and more, visit www.justinbirdmusic.com.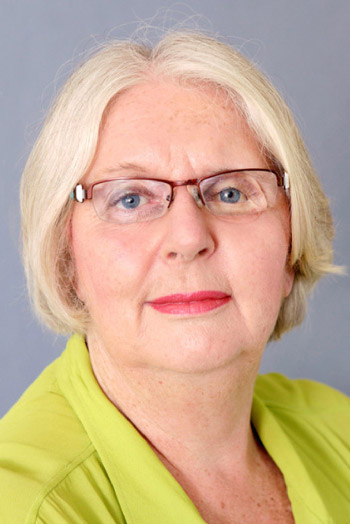 JUDY BELLINGHAMJunior & Senior Vocal
Judy recently retired from her position as Associate Professor of Voice at Otago University. She has also now retired from all performing, but through her teaching in her busy private studio, she concentrates on providing singers with as many performance experiences as possible – with all her students achieving a high level of success.
Judy is an internationally recognized vocal clinician, has given papers at a number of overseas Conferences, most recently in Sweden on the increasing use of taonga puoro in NZ vocal music and in Australia on the influence of quality New Zealand poetry on New Zealand vocal music . She has published a book on sight-singing Sing What You See, See What You Sing and DVD's Warm Me Up, Judy! and Body, Voice and Brain. Judy has also recorded a CD of New Zealand song, and a DVD on historical Dunedin songs Songs of Old Dunedin. In 2016 she was appointed a Member of the New Zealand Order of Merit in the Queen's 90th Birthday Honours List.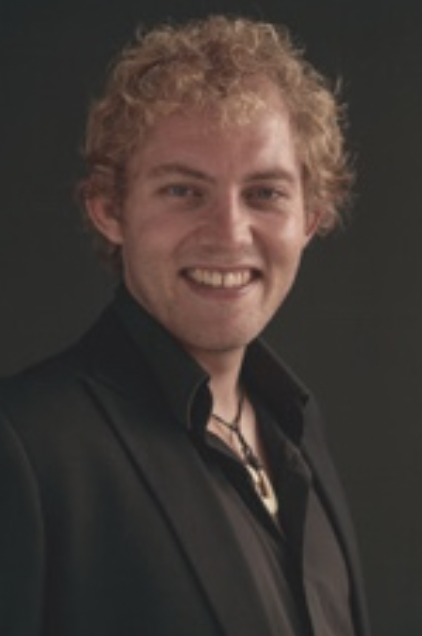 TIMOTHY CARPENTERAcoustic Instrumental
MMus (First Class), LRSM (DIST), DipTchg (secondary)
Timothy has studied conducting with Maestro Wyn Davies, Dr Karen Grylls, Prof Uwe Grodd, Rupert D'Cruze, Christopher Seaman, Tecwyn Evans and has gained his Masters of Music in conducting with first-class honours from the University of Auckland. He holds a Licentiate of the Royal Schools of Music in Cello with Distinction, a Bachelor of Music from the University of Waikato and an Honours degree in performance organ from the University of Auckland.
Timothy has been a member of Symphony Australia, conducting the city Symphony Orchestras of Melbourne, Western Australian, Tasmanian, Auckland as well as the New Zealand Symphony Orchestra. He works as guest conductor with Opera NZ, Manukau Symphony Orchestra, St Matthew's Chamber Orchestra, Devonport Chamber Orchestra and Trust Waikato Symphony Orchestra. He has been a member of the New Zealand National Youth Orchestra, the New Zealand Youth Choir and Voices New Zealand.
Currently, Timothy is Director of Music at St Paul's Collegiate School in Hamilton, Musical Director of Hamilton Civic Choir and the conductor of Youth Orchestra Waikato.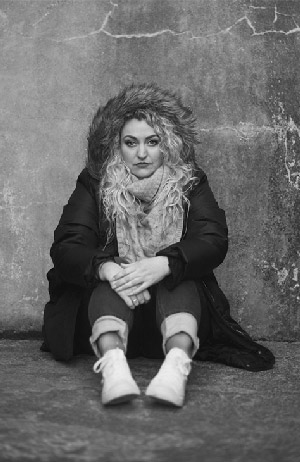 BRIGITTE KNIGHTBallet
Brigitte is an experienced and innovative choreographer, dance educator, theatre critic, and dance adjudicator. She has created work for Okareka Dance Company, Coca Cola Christmas in the Park, New Zealand Fashion Week, Māori Television, TV3, The Auckland Shakespeare Company, Tempo Festival, The Basement Theatre, Aotea Diwali Festival, University of Auckland Diwali Festival, Desi Showbiz International, The Radio Network, Short + Sweet Dance, NZ One Act Play Festival, Red Yeti Films, Amber Beaton Director and many more.
Brigitte works in a broad range of dance styles including ballet, jazz, contemporary, Bollywood, hip hop and tap. She was the director of her own dance school for ten years, before relocating to Auckland and creating freelance work. She adjudicates throughout New Zealand and has choreographed an extensive selection of both dance and theatrical movement for dancers, actors and students working on stage and film.
Brigitte is a fully registered, experienced secondary teacher, and the author of two of the Royal New Zealand Ballet's NCEA resources. She has guested, tutored and choreographed for many of New Zealand's leading dance education providers, including the Royal New Zealand Ballet, Okareka Dance Company Summer School, AUT Dance, Ballet Collective Aotearoa, New Zealand Performing Arts, CPIT, Auckland Academy of Adult Ballet, Carter Chan Dance Performance Centre, Auckland Academy of Dance, Auckland West Dance Academy and Corelli School of the Arts.
Brigitte is an experienced and creative dance educator and pre-professional dance coach, who has mentored and supported advanced dance students for successful entry to the New Zealand School of Dance, Unitec, AUT Dance, University of Auckland Dance, QUT Dance, Transit Dance, and Dance World Studios.
She has recently completed her Master's degree in dance education, with a focus on the value of original choreography, which she achieved with First Class Honours.
Brigitte is the Artistic Director of The Friday Company, creative collaborator at Ballet Collective Aotearoa, dramaturge for Loughlin Prior Visual + Dance, critic at theatrescenes.co.nz, theatreview.org.nz, danz.org.nz, whatsgood.co.nz and a freelance adjudicator.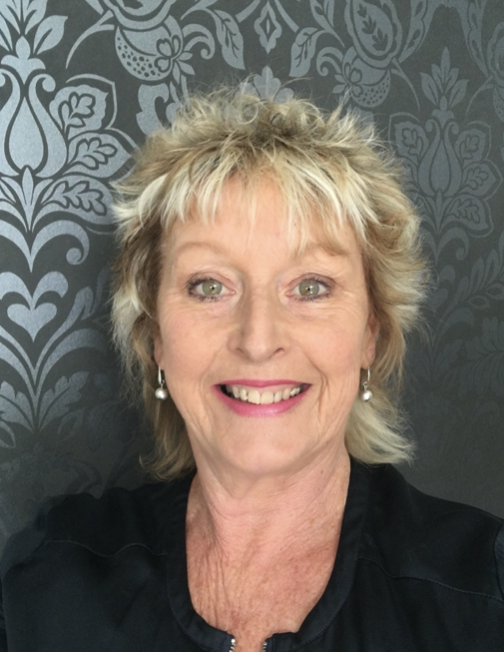 KAYE BLACKHAMTap and Troupes
Kaye has been involved in dance since the age of three, originally learning ballet, highland & tap from her mum who was a dance teacher for 40 years in the small town of Waimate in the South Island. However, Kaye's primary love was tap dancing and from the age of five she performed at a competitive level for 21 years, just missing out by a year being able to compete at the NZ Nationals. Kaye has also been involved in local drama productions and various musical theatre shows, including choreography work. She started teaching at the age of 14, having passed all her exams by the age of 13. This year, Kaye celebrates 50 years of running her own tap studio. She also runs the annual Timaru Tap & Jazz Dance Festival held in August. In the last couple of years Kaye, together with another dance teacher from Christchurch, has run the Ashburton Tap Dancing Association competitions each November.
Kaye has adjudicated throughout NZ for a number of years and in the last two years has also been involved with FYD (Follow Your Dreams, Australia) running the Tap Workshops at the Nationals held in Melbourne in January each year. Kaye usually travels over there with pupils who compete. Kaye is very passionate about teaching and particularly enjoys adjudicating. She loves to see the competitors just enjoying dance and obviously loving being on stage. Kaye is looking forward to being involved in the SAPACS Festival and being able to see some wonderful dancing.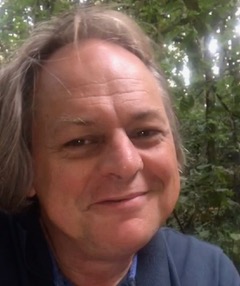 STEVEN ARNOLDSpeech and Drama
Speech and Drama LTCL (teaching), LSB (Performance), Public Speaking (ATCL)
BA (Drama)
Currently on National Body Speech Communication Association, Theatre New Zealand
Accreditated Adjudicator – SCA, ANZDA
Personal note from Steven:
I am very much looking forward to hearing and seeing all of the work you have put into your Speech and Drama pieces. It is exciting to think about words coming alive through movement and sound. I am a school principal by day, and love theatre and travel.
I have done comps, so I know how nerve wracking it is, (and how much they help for exams!) but also how much time the pieces take up, when there are so many other things to be doing! Congratulations on entering and being part of the Comps.
Let's have a great time together sharing our experience and skills.
Take care
Steven