The 59th annual festival is scheduled to run from Sunday 2 July to Sunday 6 August 2023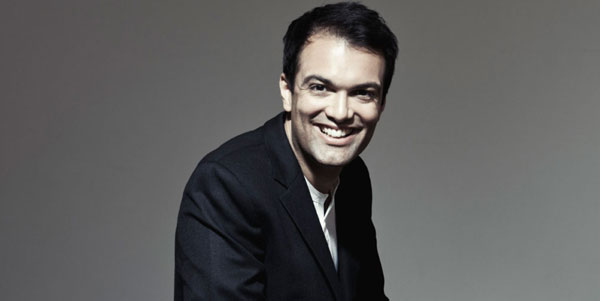 TIMOTHY WAYNE-WRIGHTINSTRUMENTAL ENSEMBLE (GROUPS) ADJUDICATOR
Tim's musical journey started at the age of six when he became a boy chorister at Chelmsford Cathedral. After a short while singing the daily services and being surrounded by such magnificent sacred and secular music, he was hooked!
As a countertenor, Tim began studying for his music degree at Goldsmith's College,University of London in 2001, after which he was fortunate enough to be offered a Vocal Scholarship to study for a Postgraduate Diploma at Trinity College of Music. During this time, Tim became a Choral Scholar at The Royal Naval College Chapel in Greenwich, alongside regular work with many of the UK's finest choral ensembles. He also performed at various places of worship such as the Brompton Oratory and St. Paul's Cathedral.
In 2006, he successfully auditioned for the prestigious position of Alto Lay Clerk at St. George's Chapel, Windsor Castle. After just two years here, Tim was invited to audition for The King's Singers and was part of this wonderful ensemble for ten happy years. Highlights included trips to Australia, New Zealand and South America, with performances in the Royal Albert Hall, The Musikverein and the Sydney Opera House. He was also fortunate enough to teach over 500 masterclasses, workshops and summer schools as a member of The King's Singers, imparting ensemble skills and techniques to choirs all over the world.
Apart from all things choral, Tim is a keen pianist and clarinettist. He has thoroughly enjoyed the opportunities to adjudicate both keyboard and woodwind competitions across Europe and further afield.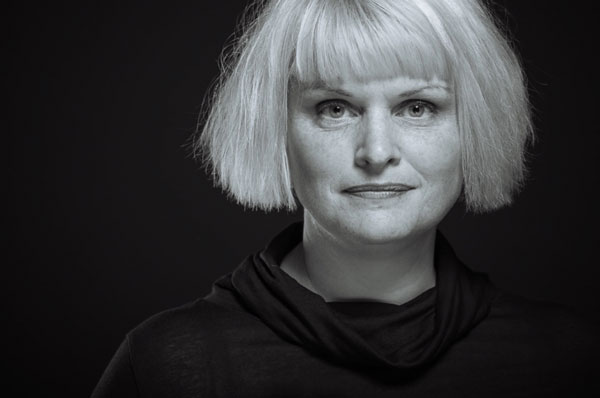 LINDY TENNENT-BROWNPIANOFORTE ADJUDICATOR AND JUNIOR VOCAL SECTION OFFICIAL ACCOMPANIST
Lindy Tennent-Brown was raised in the King Country, and studied piano with Judith Clark at Victoria University of Wellington. As a scholarship student at the Royal Northern College of Music in Manchester, she studied with the distinguished British pianists, Margaret Fingerhut and Martin Roscoe, and won the NZ National Piano Competition at Kerikeri in 2000. She held Junior Fellowships at both the RNCM and the Royal College of Music in London.
As a Britten-Pears Scholar, Lindy was mentored by the great accompanists, Malcolm Martineau and Roger Vignoles, and was the only pianist invited to become an inaugural Wigmore Young Artist. She made her début at London's prestigious Wigmore Hall in 2004 accompanying Ann Murray, DBE, and has become one of the leading collaborative pianists of her generation. Lindy has taught piano and music theory privately throughout her performing career, and was a principal study piano tutor at Trinity School (London's only all-Steinway school) and Trinity Music Academy in south London.
Lindy also works as a vocal coach and répétiteur, and was frequently engaged as music staff by The Royal Opera, Covent Garden, by English National Opera, Scottish Opera, Glyndebourne Productions, Aldeburgh Productions, and Opera Holland Park, among others.
Lindy has also worked as a specialist keyboard player, workshop, and rehearsal pianist for more than twenty West End musicals, including Cats, Mary Poppins, Charlie and the Chocolate Factory, Ghost, Shrek, and Miss Saigon. She played keyboards for Oliver! at Grange Park Opera in 2016, starring Simon Keenlyside as Fagin.
As a music director, Lindy specialises in contemporary opera and theatre. After many years working with composers and writers on the development of new opera for ROH2, she was the founding music director of EXPOSURE, a series of new opera cabaret 'scratch-nights' at the Linbury Theatre, Royal Opera House, Covent Garden.
Lindy was music director for the critically-acclaimed 2015 production of BAKKHAI at the Almeida Theatre, with new music by Orlando Gough, directed by James Macdonald, and starring Ben Wishaw and Bertie Carvel. Lindy returned to New Zealand in 2020 with her two young daughters, and now lives in Clevedon, south-east of Auckland. She is in demand as a vocal coach, teacher of advanced pianists, and as an adjudicator for both piano and voice competitions.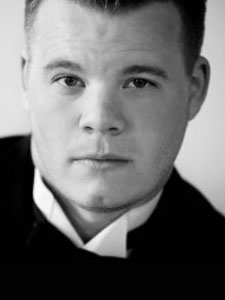 CHALIUM POPPYJUNIOR AND SENIOR VOCAL ADJUDICATOR
Chalium S. P. Poppy (baritone) began his earliest musical training as choirboy. While still a pupil, he was accepted to study organ at the Royal College of Organists in London. Chalium accepted an offer of full tuition to study music at the Universität für Musik und darstellende in Vienna, culminating in a Masterstudium in Protestant Church Music with Honours. While in Europe, he also studied at the Conservatoire National Supérieur Musique de Lyon, the Conservatorio Di Musica in Bologna, and the Freiburg Musikhochschule. It was also during this time that he made his operatic debut as Papageno in the Czech National Opera's production of Mozart's "Die Zauberflote". His unique education and experience allows him to enjoy an extremely versatile career as a professional church musician, conductor, oratorio soloist, occasional operatic singer, music commentator, clinician, and teacher. He has performed as an oratorio soloist extensively throughout Europe and North America appearing alongside some of the world's finest orchestras including the Fretwork Ensemble, the Vienna Philharmonic Orchestra, The Freiburger Barockorchester, Les Musiciens du Louvre, and Tafelmusik. He has worked with famed early music interpreters Marc Minkowski, Ton Koopman and Christopher Hogwood.
In 2009, Chalium relocated to Mt. Maunganui where he works as a full-time musician. During his short time in New Zealand, Chalium has appeared as a guest soloist with the Tauranga Civic Choir, Hamilton's Cantando and Civic Choirs, City of Dunedin Choir, Rotorua Civic Choir, The Bay of Islands Singers, Auckland's Handel Consort & Quire, Viva Voce, The Graduate Choir, The South Auckland Choral Society, as well as the Auckland Philharmonia Orchestra, The Trust Waikato Symphony Orchestra, the Bay of Plenty Sinfonia, the Southern Symphonia of Dunedin, and Opus Orchestra. He is currently the Organist & Choirmaster for the Anglican Parish of Mt. Maunganui. He founded the Chancel Choir of St. Peter's which sings sacred choral music spanning from the Renaissance to the 21st Century weekly for Choral Eucharist and monthly for Choral Evensong. He is also the founding Artistic and Musical Director of the Scholars Baroque Aotearoa – a chamber choir dedicated to informed performances of early music with an emphasis on stylistic excellence.
FIONA FERENS will adjudicate the Vocal Groups Section in August.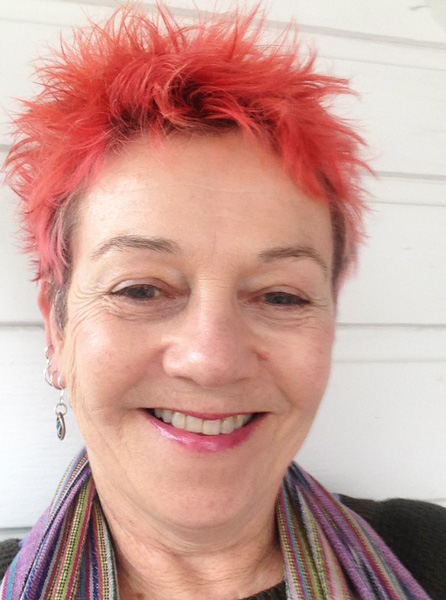 VICTORIA JONESACOUSTIC INSTRUMENTAL ADJUDICATOR
Victoria was born in Christchurch. After graduating from VUW, majoring in languages and cello performance she exchanged her cello for the double bass. Victoria joined the NZSO's orchestral trainee scheme in 1978, and successfully auditioned for the NZSO in 1979, where she remained as a permanent player (from 1993 as sub-principal bass), until 2012. Victoria subsequently freelanced with both the NZSO and Orchestra Wellington, until her recent retirement, while teaching and choir leading in the Wairarapa.
Victoria is currently co-artistic director of the Martinborough Music Festival. During her career, Victoria played in many chamber music ensembles, in the World Philharmonic in Paris in 2006, and in the Turnovsky Jubilee Ensemble in 2015, and attended many masterclasses and workshops in Europe, Canada and the USA. She taught bass for many years at VUW/NZSM, and co-organised successful double bass camps at Hau Ariki Marae.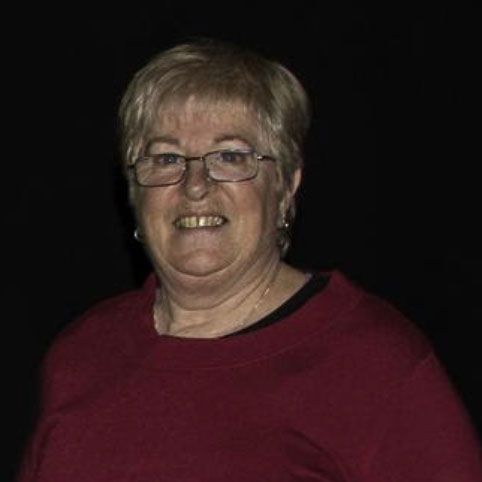 SHERYL KRISSANSENTAP AND TROUPES ADJUDICATOR
Sheryl started dancing at age 4 and found a love for Ballet, Tap, Musical Theatre, Jazz and Highland dance. From there Sheryl was accepted into the National Ballet School of Mrs Bernice McGough to further her Ballet studies through to major exams. Sheryl also continued her education in Tap and Cabaret with Miss Pat McMinn (OBE), where she had much success with competitive Tap and Song and Dance. After hanging up her competition shoes, Sheryl became a member of the Minnettes cabaret troupe which saw her regularly featured at the very prestigious venue then known as the Peter Pan Cabaret in Auckland also touring New Zealand supporting many high profile entertainers. Sheryl has also featured in several television series including as an invited dancer with the NZ Ballet. Sheryl also found her passion for dance teaching. Sheryl's pupils past and present have consistently gained Distinction levels across exams and medal Awards in NZAMD and IDTA, and have won National and International scholarships in Ballet and Tap. Throughout the years Sheryl has taught Tap, Ballet, Musical Theatre, Jazz, Contemporary and Highland dance from open classes to international examinations. Sheryl has held international dance workshops, events and auditions and has worked professionally with top New Zealand entertainment artists performers, directors and event companies for a number of years. Though now semi-retired Sheryl still runs Theatrecraft classes for Adults and dance fit classes for Seniors in Paeroa and Morrinsville and enjoys working with community groups to inspire dance for fun and fitness for all age groups. Sheryl is also presently the Director of Hauraki Musical Theatre specializing in choreography for theatre and musical productions. Sheryl looks forward to judging the Troupe and Tap sections for SAPACS this year.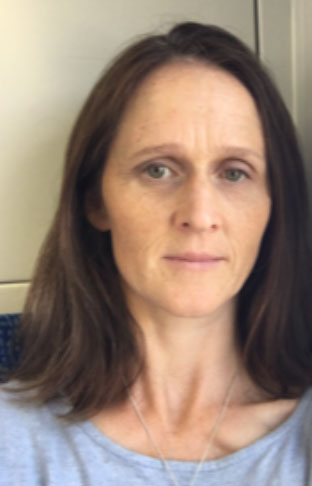 PHILLIPA PIDGEONBALLET ADJUDICATOR
Residing in Christchurch for the last 5 years, with her husband and two sons, Phillipa teaches part-time at a private dance studio and enjoys working on local interdisciplinary creative projects. She is a trustee for the RAD 14+ scholarship and the NZ Dance Archive as well as serving as a Christchurch Ballet Society committee member. Originally from Auckland, Philippa trained at South Auckland Ballet Academy and was active in the competitions scene. After winning an AGC Young Achievers Award, Philippa went on to graduate from the English National Ballet School. This led to many amazing opportunities and friendships including dancing briefly with the English National Ballet then an apprenticeship and ultimately a contract in Germany. One highlight from her professional career includes dancing in Giselle with Alessandra Ferri as the lead in Deutsche Oper Berlin Ballet's tour to Turin, Italy. It was the same ballet she performed in with the RNZB touring nationally in 2006 prior to embarking upon a five year academic position as a dance lecturer at AUT. Philippa has taught & assessed tertiary level students at the University of Oklahoma and Unitec and was also ballet mistress for Ballet Nouveau Colorado. She has twice been a tutor for the classical classes for the Alaina Haines competitions. Phillipa started her judging career in the late 90s at Auckland competitions and has since judged inter-cultural competitions in Oklahoma, and been invited to judge NZ ballet and choreography competitions, including PACANZ nominations at Bays, ACDFA, Fancy Dancing Association's New Plymouth Comps, Expressions Choreography comps and in Whangarei. Her award-winning choreography has been shown at a variety of festivals and competitions including ACDFA, Tempo, Short and Sweet, University of Oklahoma's tour to Clermont-Ferrand in France.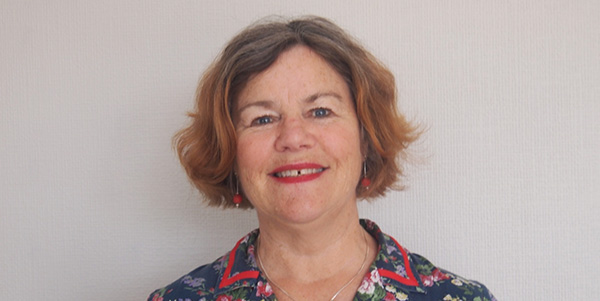 JOSEPHINE CARPENTERSPEECH AND DRAMA ADJUDICATOR
ATCL, LSB(S & D, PS) TTC, SNZ Examiner, Acc Adj SCA
Josephine Carpenter has over forty years' experience as a teacher of speech, drama, public speaking and theatre arts. She currently teaches in two Hawkes Bay schools as well as working as an examiner for Speech NZ. Josephine also works with Cognition, an education provider, to build oral language capability in primary schools.