The 59th annual festival is scheduled to run from Sunday 2 July to Sunday 6 August 2023
Note: Further profiles will be added in the coming weeks.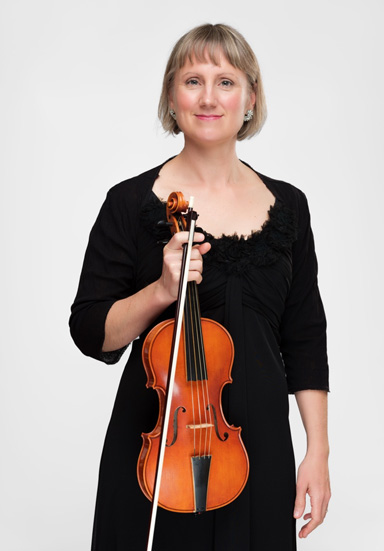 MIRANDA HUTTONJunior & Senior Instrumental
Miranda Hutton is one of New Zealand's leading baroque specialists. After completing violin performance studies at The University of Auckland, Miranda specialised in baroque violin performance at The Royal Conservatorium in The Hague, The Netherlands, and spent seven years studying and working as a freelance performer in Europe. Miranda now divides her time between her work as Co-Artistic Director of NZ Barok, New Zealand's Baroque Orchestra and a busy teaching studio in Auckland. She also enjoys leading baroque programmes with Bach Musica and Auckland Choral Society, other baroque work in NZ and travelling across the Tasman to perform with Pinchgut Opera and the Australian Haydn Ensemble in Australia.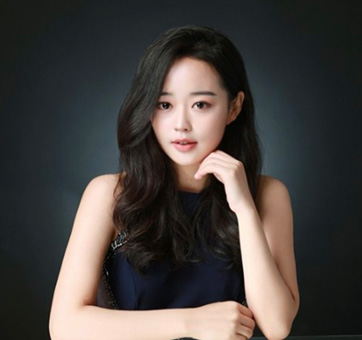 SARA LEEJunior & Senior Piano
Lee Sara began her piano studies at the age of six and studied for several years with SHIN Soo-Jung, winning several regional competitions in South Korea. She then moved to Russia Federation for her further studies in piano at the Moscow State Tchaikovsky Conservatory and has won many awards from the conservatory including the "Outstanding Performance Awards."
She is the multiple prize winner and has participated in numerous international piano competitions such as Cincinnati World Piano Competition (Grand Prize) and Lee University Piano Festival and Competition (1st Prize) in Tennessee, U.S.A, Citta di Barletta (1st Prize) in Italy, Austria International Chopin Piano Competition (2nd prize and Best Performance Prize), Prokofiev International Piano Competition (1st Prize), Lyon International Piano Competition, Busoni International Competition, George Enescu International Competition, Verona International Piano Competition and Kerikeri International Piano Competition in New Zealand.
Sara has given recitals in Moscow (Moscow State Tchaikovsky Conservatory), Seoul (Kumho Art Hall, Mozart Hall), Salzburg (Mozarteum Wiener Saal), Halle, Germany (Handel Karee Haus), France (Lyon Conservatoire, Academie Internationale de musique de Colombes), Italy (Palazzo Nicolaci, Accademia Pianistica Siciliana) and New Zealand (Auckland Town Hall).
She has received masterclasses with acclaimed pianists such as Dimitri Bashkirov, Andrej Jasinski, Pavel Gililov, Epifanio Comis, Boris Berman and she is the recipient of Brevard Music Centre Festival Scholarship.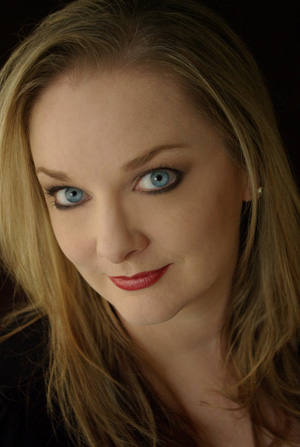 ANDREA CREIGHTONJunior & Adult Vocal and Musical Theatre Nomination Award
* Vocal Groups/Choirs will have a separate adjudicator
An opera singer and musical theatre performer of exceptional versatility, with a professional international career spanning 25 years, Andrea's performance experience encompasses opera, operetta, music theatre and cabaret.
As a principal artist, Andrea has sung with many international companies including L'Opéra National de Paris; Opéra de Bordeaux; Aix-en-Provence Festival; Opéra de Tours; Festival Lyrique de Tourcoing, Melbourne Opera, Iford Festival; Savoy Opera, NZ Opera and the NZ International Festival
of the Arts. Andrea is also a winner of the NZ Mobil Song Quest and was honoured to receive the Prix d'Arop for her outstanding debut at the Paris Opera.
Since 2007, Andrea has toured internationally in major musical theatre productions – including 6.5 years in the Australasian and the World Tour of the Phantom of the Opera – premiering the role of Carlotta in Seoul, Taipei, Bangkok, Singapore, Daegu, Shanghai, Istanbul, Melbourne, Sydney, Adelaide, Brisbane, Perth, Auckland, Guangzhou and Beijing. Most recently she joined the Australian tour of the Sound of Music, taking on the role of Sr Berthe.
Andrea is a very experienced classical and musical theatre voice teacher. For the last five years she has been a senior voice teacher at one of Melbourne's top private schools and on the classical voice teaching staff at Monash University in Melbourne. She has recently returned to New Zealand to take up a voice teaching position at Diocesan School for Girls. Andrea has taught privately in Paris, London and Melbourne – and is a French language coach for singers and an acting and performance coach.